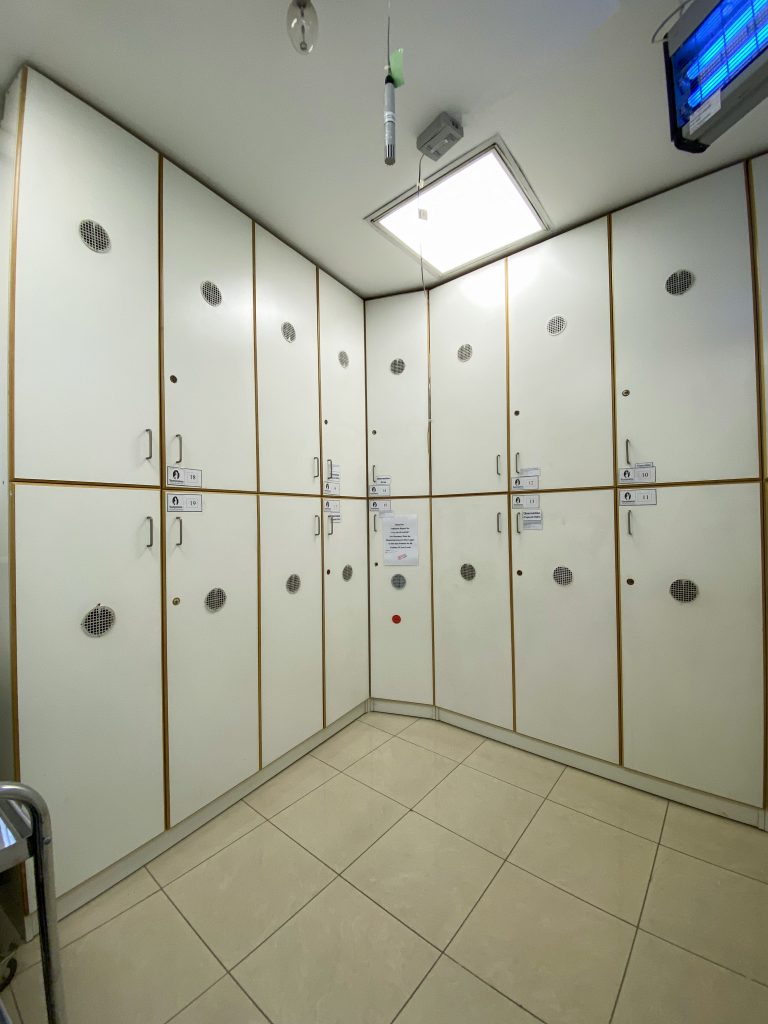 Triumpharma's  Pharmacy  Area  Meets  the  Regulatory  Requirements pertaining to IMPs storage, dispensing, distribution and destruction. The room is limited Access and 24hours controlled for temperature and humidity using electronic software.
Laminar flow hoods are used to prepare IV solutions which require a sterile environment. Triumpharma has a Drug Import License for all drugs types including (Narcotic drugs).
The pharmacy is managed by qualified pharmacists trained on drugs handling and management procedures. Triumpharma is well experienced in IMPs custom clearance and related JFDA and International roles and instructions.